CHANDLER SPLASH PADS
Chuparosa Park: has a candy-cane-shape shower, 4 spray rings and a ground spray. 2400 S. Dobson Road, Chandler. Free.
Desert Breeze Park: features spray animals, and 3 ground sprays. 660 N. Desert Breeze Blvd., Chandler. Free.
Espee Park: splash area is full of color, a big water tower, 3 candy cane-shaped showers, sprayers. 450 E. Knox Road, Chandler. Free.
NORMAL HOURS OF OPERATION FOR CITY SPLASH PADS (Chuparosa, Desert Breeze, Espee)
April * 10 a.m.-6 p.m.
May-August * 9 a.m.-7 p.m.
September-October * 10 a.m.-6 p.m.
November-March * Closed
Mesquite Groves Aquatic Center: features zero-depth area, water playground, lazy river, water slides, whirlpool, water structure, competition pool. Hours vary March-September. 5901 S. Hillcrest Drive, Chandler. $1 for ages 2-17, $2.25 for ages 18-54, $1.25 for age 55 or older. chandleraz.gov.
Chandler Fashion Mall: Open 9 am to 9 pm every day. Intended for children 8 and under or under 42" tall. 3111 W Chandler Blvd, Chandler, AZ.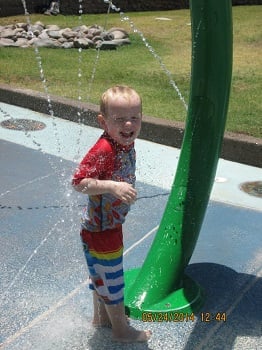 GILBERT SPLASH PADS


The Falls at Gilbert Reginal Park: A 4,000-square-foot splash pad with 57 interactive water features served by a recirculating water treatment system. The water features range from large splash buckets to smaller jets and sprays for our tiniest park goers. The splash pad is also equipped with lights for evening play. Open 530am to 10pm. 3005 E. Queen Creek Road, Gilbert AZ.
SanTan Village: splash pad's soft surface suitable for young children. Closed till end of May, should reopen in time for summer. 10 a.m.-9 p.m. Monday-Saturday; 11 a.m.- 6 p.m. Sunday. 2218 E. Williams Field Road, Gilbert. Free. shopsantanvillage.com.
Water Tower Park: has 4 features, including water walls, granite kugel ball that spins on water. Water turns off when wind reaches 8 mph. 7 a.m.-10 p.m. daily. 45 W. Page Ave, Gilbert gilbertaz.gov.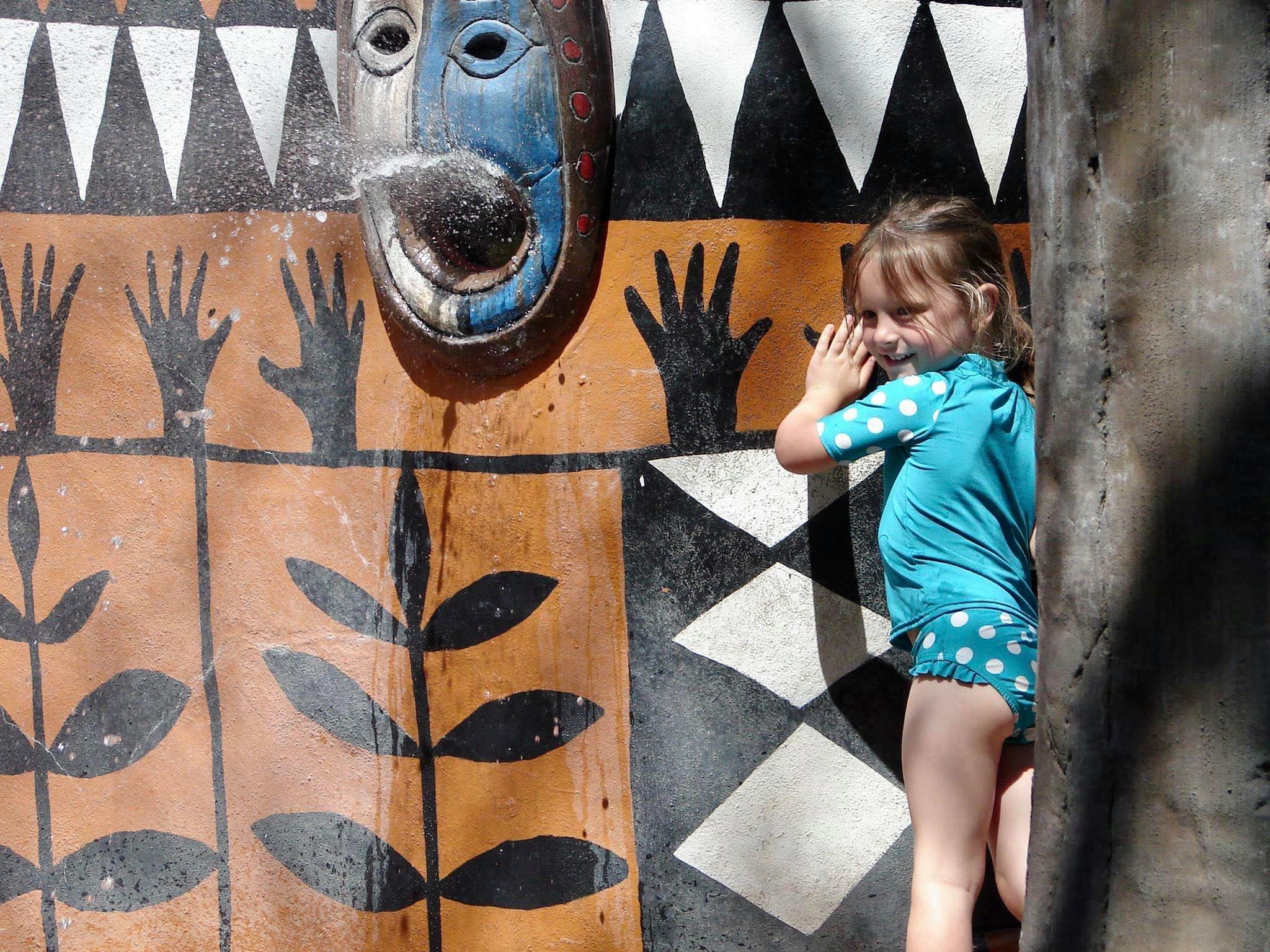 MESA
Eastmark Great Park: the splash pad in the hub of the park features a rubberized surface and multicolored lights at night. 7 a.m.-10 p.m. daily. 10100 E. Ray Road, Mesa. Free. eastmark.com.
Pioneer Park: current hours 10am to 10pm. 526 E. Main St, Mesa, AZ
Rhodes Aquatic Center: features splash pads, tumble buckets and a FlowRider surfing simulator. Opens May 28. 1 p.m.-8p.m. Monday; 1 p.m.-7 p.m. Tuesdays-Fridays, 1-6 p.m. Saturday; 1 p.m.-5 p.m. Sunday. Times may vary due to special events. 1860 S. Longmore, Mesa. $2 for ages 17 or younger, $4 for age 18 or older. mesaaz.gov.
Riverview Park: water-play areas and kids zones include multiple water features, playground and urban fishing pond. 10 a.m.10 p.m. daily. 2100 W. Rio Salado Parkway, Mesa. Free. 480-644-2352, mesaaz.gov.
Riverview Park: Splashpad hours 9am to 10pm. 2100 W. Rio Salado Parkway, Mesa, AZ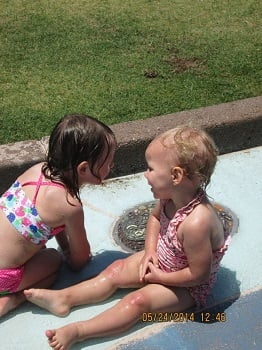 TEMPE
The Cloud at Kiwanis Park: Located at the north end of Kiwanis Park, the Cloud is Tempe's largest splash play amenity. Other, smaller splash pads are located throughout the city. All community splash playgrounds and splash pads are free to the public. 5233 S. Ash Ave. Tempe, AZ 85283
Esquer Park: has a splash playground, as well as amenities like a skate park and horseshoes. 10 a.m.-7 p.m. daily, through Oct. 31. 2407 E. McArthur Drive, Tempe. Free. tempe.gov.
Hudson Park: Splash pad has water rings, dump buckets and water cannons.10 a.m.-7 p.m. daily, through Oct. 31. 1430 S. Cedar St., Tempe. Free. tempe.gov.
Jaycee Park: water play area has run-through water arches, in-ground fountains, water guns.10 a.m.-7 p.m. daily, through Oct. 31. 817 W. Fifth St., Tempe. Free. tempe.gov.
Tempe Marketplace: the splash fountain in the middle of the marketplace features live music on weekends. Shaded seating is nearby. 11 a.m.-9 p.m. Monday-Saturday, 11 a.m.-6 p.m. Sunday. Loop 202 and McClintock Drive, Tempe. Free tempemarketplace.com.
The Watermark: The splash pad located right in the new Watermark development alongside Tempe Town Lake, is open 8am to 10pm Sunday through Thursday and 8am to midnight on Friday and Saturday, 430 N Scottsdale Rd, Tempe.

QUEEN CREEK
Founders Park: features 4,000 square feet of splash-play area with water features. Shade structures are also nearby. 9 a.m.- 7 p.m. daily May-August, 10 a.m. - 6 p.m. daily September-October. 22407 S. Ellsworth Road, Queen Creek. Free. queencreek.org.
Spash Pad at Mansel Carter Oasis Park: Open 7 a.m.-9:30 p.m starting April 1 for the 2021 season. 19535 E. Appleby Road, Queen Creek, AZ.


DUE TO COVID AND VARIOUS CITY RESTRICTIONS, PLEASE MAKE SURE TO CHECK ALL CITY WEBSITES TO VERIFY THE INFORMATION IN THIS ARTICLE IS THE MOST UP TO DATE.